Renton Prep students from the 8th and 9th grade cohort participated in creating silent films for the International Youth Silent Film Festival. Two filmmaking teams were selected as regional finalists for the 2018 Pacific Northwest Regional Festival in Portland, Oregon at the Hollywood Theater. In order to qualify as a finalist, the films must be silent, three minutes long, and have one of the ten pre-recorded music themes the festival provides. Also, all selected finalists have their films screened with live musical accompaniment played in a historic theater organ.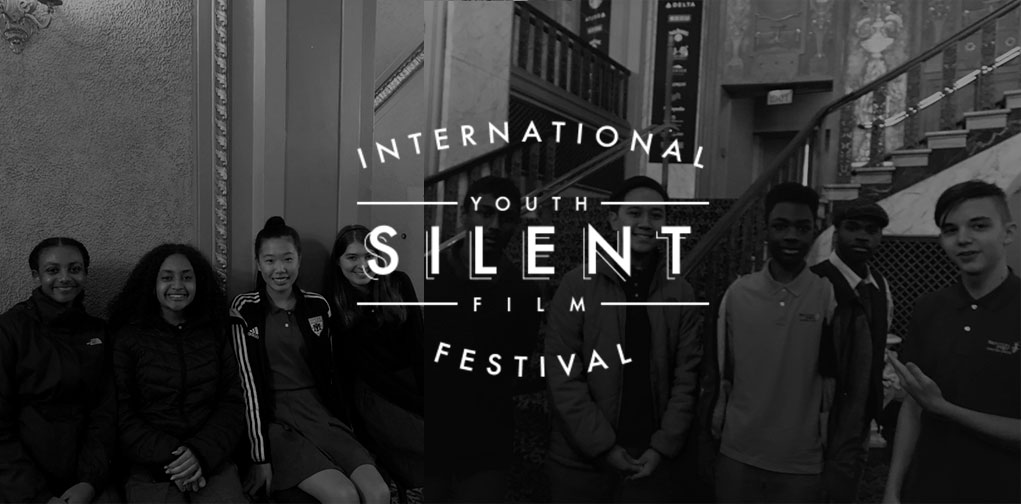 These were the contests the students participated in:
2018 Pacific Northwest Regional Festival Finalists
Follow this link to view the Facebook Post announcing 2018 Pacific Northwest Regional Festival Finalists.
The Films
The two films selected as regional finalists were The "Lucky" Penny and The Backpack Switcharoo. Both films reflect the use of technology while implementing creativity and design. The "Lucky" Penny tells the story of a kid who finds a penny. But this penny seems to bring him more bad luck than not. In a quest to escape all this bad luck, he encounters many obstacles and other individuals that make him question the myth of the "lucky penny." In the The Backpack Switcharoo the viewer follows the story of two classmates who accidentally go against other to get their backpack. This film shows a lot slapstick humor that can remind the viewer of The Three Stooges.
The "Lucky" Penny Filmmaking Team:
James Lee (9th Grade)
Nathanael Cooper (8th Grade)
Ananias Smith (8th Grade)
Julien Johnson (9th Grade)
Patrick Huggins (8th Grade)
The Backpack Switcharoo Filmmaking Team:
Afomeya Hailu (9th Grade)
Rhonwyn Fleming (9th Grade)
Emmy Sung (9th Grade)
Heran Mengisteab (9th Grade)
Students' Testimony:
"Making this silent film was a great and enjoyable experience that I will remember for the rest of my life. Working together and making a film which made it into the finals is such a rewarding feeling." – James Lee

"My group and I had a great time creating our silent film. It was so exciting that our film was recognized, and in the running for an award." – Afomeya Hailu

"Creating a silent film was a fun and interesting mix of research, storytelling, and using your creativity to find new ways to show something. My team and I had a great time exploring the world of silent films." – Rhonwyn Fleming

"Chaotically organized is how I would describe how my group and I worked together, but chaotic in a good way. My group and I had a lot of fun filming and making the silent film project, and although we had fun, we were also efficient and effective in making our film." – Julien Johnson

"The Silent Film project was enjoyable and educational. I had a fun time editing, filming, and acting with my friends." – Emmy Sung

"We all thoroughly enjoyed making the silent film. We were all happy that are film made it to the finals." – Nathanael Cooper

"For this project we were really focused on making it great. But with making it great we also had a lot of fun in the process." – Patrick Huggins
"The silent film project was a fun way to express our artistic and creative talents." – Ananias Smith
Video Summary of Paramount Field Trip Created by Student
Silent Movie Monday at the Paramount Theatre 2018
Renton Prep is proud to see our students strive in all areas of education. We encourage them to use their knowledge of technology and apply it different areas. This experience of creating a video and submitting it to the IYSFF is proof that our students are executing the STEAM skills and are able to collaborate in an creative environment. Congratulations to both filmmaking teams!
To learn more about our school and what we are about, please contact us.
https://rentonprep.org/wp-content/uploads/2018/06/RPCS-Blog-International-Youth-Silent-Film-Festival-Finalists.jpg
504
1021
Team Renton Prep
/wp-content/uploads/2016/08/RentonPrepLogo-2014Dec30-WHTrgb-300x136.png
Team Renton Prep
2018-06-08 10:56:08
2019-09-30 10:18:39
Renton Prep International Youth Silent Film Festival Finalists